Welcome to Cleft Lip And Palate Association
Welcome to the Pakistan Cleft Lip & Palate Association (PCLAPA), a non-profit organization is dedicated to providing free treatment and support to cleft lip and palate patients at the Cleft Hospital Gujrat, Pakistan.
With a legacy spanning decades, PCLAPA has established itself as a beacon of excellence, offering world-class standards of care. We house a comprehensive range of surgical and allied services, including Cleft Orthodontics, ENT, Audiometry, Speech Therapy, and Pediatrics, all within a single facility.
Our team features distinguished cleft surgeons from both international and local domains, hailing from the UK and Pakistan. Together, they perform transformative procedures that enhance the lives of our patients.
In addition to our medical efforts, PCLAPA is committed to raising awareness about cleft conditions through informative seminars. We also orchestrate events that facilitate greater interaction between patients and society, working towards alleviating feelings of depression and isolation.
Join us in our journey to make a positive impact in the lives of those affected by cleft lip and palate conditions.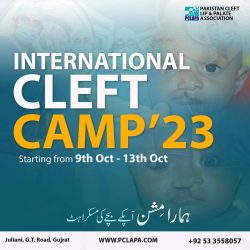 International Cleft Camp-23 Starting from 9 Oct – 13 Oct 2023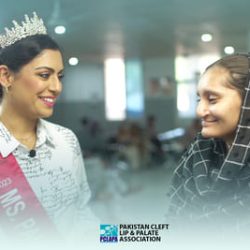 Miss Shafina Shah, Miss Pakistan 2023, Visits Pakistan Cleft Lip and Palate Association.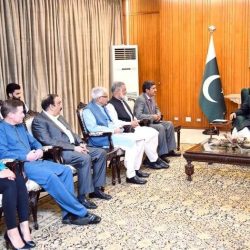 Pakistan Cleft Lip and Palate Association (PCLAPA) Team Visits President of Pakistan's House for Cleft Lip Patient Awareness
Fundraising Event for PCLAPA: Giving Hope to Cleft Lip and Palate Patients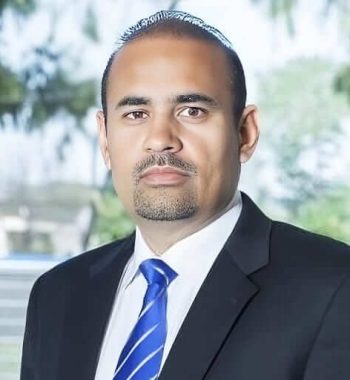 Witness the remarkable evolution in cleft treatment, ever since the establishment of PCLAPA in Pakistan. Our exceptional cleft care team is dedicated to not only delivering globally acclaimed,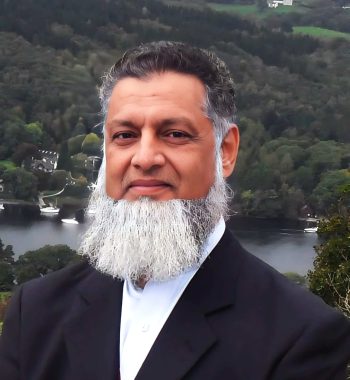 PCLAPA stands as a pillar of support, bringing hope and unity to those affected by cleft lip and palate conditions in Pakistan. Our website is a hub of knowledge,
Before and After Cleft Treatment